Members of the Elijah Board of World Religious Leaders
Rabbi David Bigman, Israel
Rabbi David Bigman is the head of the Maale Gilboa Yeshiva since 1995. Rabbi Bigman studied in Yeshivat Merkaz Harav and in Yeshivat Netzech Yisrael and received smicha at Mechon Ariel in Haifa. From 1983 until 1988, Rabbi Bigman served as the Rabbi of Kibbutz Maale Gilboa and from 1987 until 1992 he served as Rosh Yeshiva in Yeshivat haKibbutz HaDati Ein Tzurim. He is active in issues pertaining to society and halacha, and in dialogue between secular and religious Israelis as well as between members of different faiths in Israel.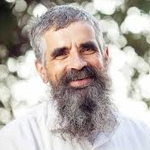 Rabbi Yuval Cherlow, Israel
Rabbi Yuval Cherlow (1957) is head of the Chesder Yeshiva of Petach Tikvah. He is a graduate of Yeshivat Har Etzion and was ordained as a Rabbi by the Chief Rabbinate of Israel. Rabbi Cherlow is one of the founders and leaders of the Tzohar Institute, set up after the assasination of Yitzchak Rabin to bridge the secular and religious sectors of Israeli society. Tzohar set itself the goal of returning the figure of the Rabbi to the centre of Israeli discourse, and making the Rabbi the one to whom anyone can turn; bringing him 'out of the Beit Midrash and making him available to the mainstream of Israeli society'. He currently serves as the head of the Religious and Ethics Center in Jerusalem.
Rabbi Menachem HaCohen, Romania
Rabbi Menachem HaCohen is retired in Jerusalem having served many years as chief Rabbi of Romania. His rich rabbinic and public career included service in army chaplaincy, and as a Rabbi of labor unions as well as of the labor settlements in Israel. A prolific writer and educator, he also spent 14 years as a member of the Israeli parliament.
The International Jewish Committee On Interreligious Consultation, USA
IJCIC, the International Jewish Committee on Interreligious Consultations, represents the major Jewish religious streams and communal agencies, develops and coordinates relations with the Roman Catholic Church, the World Council of Churches, the Orthodox Church and other international central religious bodies. IJCIC provides ongoing consultations, promotes and participates in conferences, forums and dialogues on behalf of world Jewry to promote interfaith cooperation and to develop common agendas among religious communities.
Rabbi Arthur Green, USA
Rabbi Arthur Green, is one of the preeminent authorities on Jewish spirituality, mysticism and Hasidism. He studied at Brandeis University, where he went through a crisis of faith and sought new approaches to Judaism. After earning his Ph.D., Green became Philip W. Lown professor (now emeritus) of Near Eastern and Judaic Studies. In 1967, he was ordained as a Conservative rabbi by the Jewish Theological Seminary of America. In 1968, Green was one of the founders of the non-affiliated Havurat Shalom community which became a national movement. He was president of the Reconstructionist Rabbinical College, 1987–1993. Rabbi Green has published many works on Jewish mysticism and Hasidism.
Chief Rabbi Berel Lazar, Russia
Rabbi Berel Lazar was elected Chief Rabbi of Russia in 2000. He currently serves as the Chairman of the Rabbinical Council of the World Congress of Russian Jewry and Chairman of the Rabbinical Alliance of the CIS. Chief Rabbi Berel Lazar opened Russia's first Jewish, post-communist day school and currently oversees 80 educational institutions. He is a leading advocate of religious freedom and human rights in Russia.
Prof. Rabbi Richard Marker, USA
Prof. Rabbi Richard Marker has a long history of volunteer and professional involvement in interfaith and interreligious matters.  He is a past chair of IJCIC- the official consortium of world Jewry charged with dealing with other religions' adjudicatories, he was a founding co-chair of the Elijah Board of World Religious Leaders, an officer of the International Coalition of Interfaith and Intercultural Understanding in cooperation with the UN.  For 11 years, he was a Chaplain at Brown University,  and for 10 years was a professor of Theology at Loyola University, Chicago, a Jesuit University. He was the Jewish co-chair of the Evangelical Lutheran committee that issued a statement repudiating Luther's anti-Semitic statements, and a founding member of the Catholic Jewish Scholars Dialogue of Chicago, and numerous other bi-lateral dialogue groups.
Professionally, since 2002, he has been co-Principal of Wise Philanthropy, a firm that advises and teaches philanthropists and foundation professionals.  He also has academic appointments at both New York University and the University of Pennsylvania.  He is a popular lecturer, having spoken in 39 countries on 5 Continents.
Rabbi Michael Melchior, Israel
Since 1980, Rabbi Michael Melchior has held the position of Chief Rabbi of Norway. He is the International Director of the Elie Wiesel Foundation as well as an administrator of various human rights, immigration and educational organizations. Since 1996, Rabbi Melchior has served as Chairman of Meimad, a modern-Orthodox political party in Israel. He was elected to the Israeli Parliament in May 1999. Rabbi Melchior has received the Norwegian Nobel Institute's Prize for Tolerance and Bridge-Building.
Rabbi David Rosen, Israel
Rabbi David Rosen is the Director of the Department for Interreligious Affairs and Director of the Heilbrunn Institute for International Interreligious Understanding of the American Jewish Committee. Rosen is the former Chief Rabbi of Ireland and served as a Professor of Jewish Studies at the Jerusalem Center for Near Eastern Studies. He serves on the permanent bilateral commission of the State of Israel and the Holy See as well as on the International Jewish Committee for Interreligious Consultations.
Gilla Rosen, Israel
Gilla Rosen is Dean of the Yakar Centers for Tradition and Creativity in Jerusalem and Tel Aviv. Founded in England by Rabbi Michael Rosen, Yakar is a place to pray and study with passion and openness and to engage in social action. Gilla directs study programs and teaches Talmud and Midrash at Yakar and Nishmat, a center for women's advanced study, and she also works as a Yoetzet Halakha (advisor in Jewish family law). She lives in Jerusalem with her children and grandchildren.
Chief Rabbi Shmuel Rene Sirat, France
Chief Rabbi Shmuel Rene Sirat holds a PhD in Hebrew Language and Literature. He has taught at the Institute of Oriental Languages and Civilizations at the University of Paris and served as Chief Rabbi of France from 1981-87. He is currently Chief Rabbi of the Central Consistory and Vice Chairperson of the Conference of European Rabbis. As holder of a UNESCO Chair for the Mutual Knowledge of Religions of the Book and the Teaching of Peace, he is involved in a variety of interfaith teaching and research, through a variety of academic institutes of which he is president.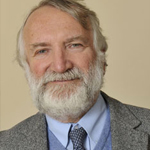 Rabbi Awraham Soetendorp, The Netherlands
Sjalom Awraham Soetendorp is Rabbi of the Liberal Jewish Community in The Hague (The Netherlands). He presides over the European Region of the World Union for Progressive Judaism, and serves as Earth Charter Commissioner and is a Founding Board Member of the Green Cross International. Since 1993, Awraham Soetendorp has been co-chair of the Global Forum of Spiritual and Parliamentary Leaders with Sheikh Ahmed Kuftaro, Grand Mufti of Syria. He acts as advisor to the American Jewish World Service and is the Founder and Chair of the Hope Foundation for Children for Universal Education.
Rabbi Jonathan Wittenberg, UK
Rabbi Jonathan Wittenberg is Rabbi of the New North London Synagogue and Senior Rabbi of The Assembly of Masorti Synagogues UK. He is a leading writer and thinker on Judaism. Rabbi Wittenberg is the author of The Three Pillars of Judaism, The Eternal Journey: Meditations on the Jewish Year, and The Silence of Dark Water: An Inner Journey.
---

Past Members of the Elijah Board of World Religious Leaders
Chief Rabbi Eliyahu Bakshi-Doron, Israel
Rabbi Bakshi Doron has written dozens of articles dealing with religious issues. His first book (1982) researches halachic questions, and the second (1989) and third (1995) volumes deal with daily halachic issues and include orations given by him on special occasions. He served as president of the Israeli Sephardic Community Committee, as president of various charity foundations and is a member of the directorate of LIBI. Rabbi Bakshi Doron passed away in 2020.
Rabbi Eliyahu Yosef She'ar Yashuv Cohen, Israel (1927–2016)
Rabbi Cohen served as Chief Rabbi of Haifa. He was also the Founder and President of Ariel and President of the Haifa District Rabbinical Courts. Rabbi Cohen has achieved wide recognition for his work in bridging differences and solving internal divisions within Israeli society and the Jewish world.
Rabbi Mordechai Piron (1921-2014)
Rabbi Mordechai Piron was born in Vienna and left for Palestine on 28 October 1938 with the Youth Aliyah movement, which was rescuing Jewish children from Europe, and joined its agricultural school Mikveh Yisrael. After a year and a half, he enrolled in rabbinical studies under rabbi Zvi Yehuda Kook.In 1952 he was ordained as a rabbi. Rabbi Piron was the second chief military rabbi in the history of the Israel Defense Forces (IDF), after his predecessor, Rabbi Shlomo Goren, created the position in 1948. Rabbi Piron served in the position from 1969 to 1980, with a rank of general. Upon his retirement from his IDF position, he relocated to Zürich, to serve as rabbi of the Israelitische Cultusgemeinde Zürich (ICZ), the biggest Jewish congregation in Switzerland. In 1992, he returned to Israel. Rabbi Piron has published several books on Jewish philosophy and theology and was the head of the Sapir Center for Jewish Education and Culture in Jerusalem. He was an advocate of interfaith dialogue among world religions, chaired The Israel Jewish Council for Interreligious Relations (IJCIR), and sat on the Elijah Board of World Religious Leaders.
Chief Rabbi Jonathan Sacks, England
Rabbi Dr. Jonathan Sacks has been Chief Rabbi of the United Hebrew Congregations of the Commonwealth since September 1, 1991, the sixth incumbent since 1845. Prior to becoming Chief Rabbi, Rabbi Sacks had been Principal of Jews' College, London, the world's oldest rabbinical seminary, as well as rabbi of the Golders Green and Marble Arch Synagogues in London. He gained rabbinic ordination from Jews' College as well as from London's Yeshiva Etz Chaim. Rabbi Sacks passed away in 2020.
---

Additional Leaders Who have Participated in Elijah Events and Programs
Chief Rabbi Shlomo Amar, Israel
Sefardi Chief Rabbi, Shlomo Amar was born in Morocco in 1948 and immigrated to Israel in 1962. A close associate of the Shas Party's spiritual leader and former Chief Rabbi Rabbi Ovadia Yosef, Rabbi Amar served as head of the Petah Tikva Rabbinical Court. In March 2002, he was elected chief rabbi of Tel-Aviv, the first sole chief rabbi of the city. Rabbi Amar was sent by then Interior Minister Eli Yishai to Ethiopia to meet with the Falash Mura community there. In 2003, Rabbi Amar was appointed Chief Rabbi of Israel.
Rabbi Joseph Azran, Israel
Rabbi Joseph Azran is the Chief Rabbi of Rishon Lezion. He is also a member of the Chief Rabbinate's permanent dialogue comission with the Vatican and member of the Paris Beth Din. Rabbi Azran served as a Member of Parliament from the religious party Shas in the Israeli Knesset for two terms, and held the role of Deputy Speaker of the Knesset during one term.
Rabbi Dr. Naftali Brawer, England
Rabbi Brawer is the rabbi of Northwood United Synagogue and serves on the Chief Rabbi of England's cabinet with responsibility for Jewish-Muslim relations. He is a regular columnist for the Jewish Chronicle and a broadcaster on the BBC. Rabbi Brawer is an honorary research fellow and lecturer at the London School of Jewish Studies where he teaches applied ethics. He holds a PhD in Hebrew and Jewish Studies from University College London.
Rabba Tamar Elad-Applebaum, Israel
Rabba Tamar Elad-Applebaum is Rabbi of Kehilat Zion, Jerusalem and co-founder of the Beit Midrash (seminary) for Israeli Rabbis.
Judith Hertz, USA
Judith Hertz serves on the International Council of Presidents of the World Conference of Religions for Peace, as well as on the Executive Committee for the U.S. Interreligious Committee for Peace in the Middle East. She is an active member of the Jewish Reform Movement and within the organization, she co-chairs the Commission on Interreligious Affairs, serves on the Commission for Social Action and the Board of Directors of Women of Reform Judaism.
Rabbi Ephraim Kenig, Israel
Rabbi Ephraim Kenig is head of the Hassidic community of Breslav in Safed.
Rabbi Daniel Kohn, Israel
Rabbi Kohn is the rabbi of Bat Ayin, an orthodox Hassidic village in the Judean Mountains. Over the past 20 years he has taught hundreds of students, combining the world of Torah learning, Jewish mysticism and deep psychological insight, and has culled and developed effective techniques for personal and spiritual renewal. He is trained as a narrative therapist and life coach and teaches in various yeshivot and rabbinical programs.
Chief Rabbi Israel Meir Lau
Rabbi Israel Meir Lau was born in 1937 in Pyotrekov, Poland. A survivor of the Buchenwald concentration camp, he lost both of his parents in the Holocaust. In 1988 he was elected Chief Rabbi of Tel Aviv-Jaffa, and in 1993 he unanimously won the election for Chief Rabbi of Israel. A forward-thinking and worldly communal leader, and charismatic speaker, he was chosen on the belief that he could bridge the gap between religious and secular Jews in Israel. In a well-known interview broadcast on Israeli television, Rabbi Lau's famous words have been repeated again and again during the intifada, "Let's sit down together, and let's live together. We always knew how to die together. The time has come for us to know also how to live together." Rabbi Lau's publications include Yahadut – Halacha Le'maase (1975) on the practice of Judaism and Yachel Israel (1993), two volumes on medicine, ethics and Jewish customs.
Rabbi Dov Singer, Israel
Rabbi Singer represents a generation of young Israeli religious leaders, who are forging new paths in religious leadership. For the past 25 years he has been the head of a prestigious Yeshiva high school, that has trained thousands of students. He also heads the Center for Spiritual Renewal, where educators, religious leaders, psychologists and others seek to articulate novel contemporary forms of Jewish identity and spiritual experience, combining halachic aspirations with the changing needs of Israeli society.
Rabbi David Wolpe, USA
Rabbi David Wolpe is Rabbi of Temple Sinai, Los Angeles, and has been named the most influential rabbi in the United States by Newsweek Magazine.