January 2009 Issue
Dear Friend of the Elijah Interfaith Institute,
It is our pleasure to present you with the latest issue of our Wisdom e-newsletter. Inside you will find:
1. News Update: Announcing the Launch of Elijah's new website
2. News Update: Election and Jewish Identity–Report on Boston and Jerusalem Conferences
3. News Update: The Universal and the Particular–Istanbul Conference on Muslim Theology
4. Sharing Wisdom: Our Hermeneutical Principles and Fundamentals
5. News Update: Statement of Elijah Board on Global Financial Crisis Well Received
If you have trouble viewing this newsletter in your email browser, please click here (https://elijah-interfaith.org/index.php?id=870) to see it online.
Announcing the Launch of Elijah's new website: Invitation to Join the Elijah Interfaith Community
To all readers of our Wisdom newsletter: Happy New Year. This is an opportune moment to officially launch our new website redesign, with a host of new features. In order to promote our new website we will be using a number of different digital marketing strategies. One of these strategies will include an email marketing campaign focused on driving lead generation. Lead generation is essentially the process of collecting and gathering leads by means of digital marketing. If you want to learn more about lead generation and internet marketing, you can read full article on the Make a Website Hub website. Furthermore, dozens of lectures, held over the years as part of Elijah's cutting edge summer school program in Jerusalem, are now available for purchase. Visit the new web
store to see the catalogue of audio files that may be downloaded. Currently five lecture series are available: 'Mystical Prayer', 'Holy Lives: Saints in World Religions', 'Authority, Leadership and the Quest for Peace', 'Conversion and Religious Identity' and 'Holiness in World Religion: the Idea and the Crisis', seen from the perspectives of world religions, east and west. More will become available over time. Our "Members Only" section also provides access to written essays and educational materials, not available previously through our website. The discussion forum is an additional new feature of the website, that we plan to draw on increasingly. And perhaps above all, the new website allows you to show your support for and solidarity with the work of the Elijah Interfaith Institute. We therefore ask you to become a member of the Elijah Interfaith community, by subscribing to the website. Your $25 annual subscription will entitle you to access to all parts of the website and to reductions in orders from the Elijah store. But above all, it will allow us to continue serving you.
Election and Jewish Identity: Report on Boston and Jerusalem Conferences
Election and Jewish Identity were the focus of two conferences on Jewish theology, recently convened by Elijah. Election and Jewish Identity are the focus
of the first year of reflection and research in a multi-year research and education project. These conferences were held in the framework of a grant from the Henry Luce Foundation to Yeshiva Chovevei Torah, designed to create curricular materials for teaching about Judaism's views of world religions. The first conference took place in Boston, Dec. 14-16, 2008, hosted by Boston College's Center for Jewish-Christian Learning. The other took place in Jerusalem, Dec. 25, 2008, following a three day conference on this theme, held at the Institute for the Study of Rabbinic Thought, at Bet Morasha of Jerusalem. Close to 30 scholars from the United States, Europe and Israel took part in both Elijah conferences, and an additional 20 scholars explored the topic from the specifically rabbinical context.
The overall goal of the project is to raise awareness of the need to address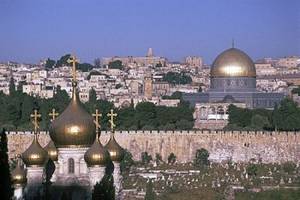 issues related to Judaism and world religions as crucial for Judaism's own present day identity and vitality. Engaging a broad community of scholars and educators in the project increases the likelihood of the subject matter becoming an agenda item in future Jewish religious education.
The conferences identified the following specific goals, through which the broader goal may be achieved:
A. Creation of database of annotated texts, relevant to the project's concerns.
B. Creation of model classes, syllabi and course related materials, to be used in teaching, in seminary and other contexts.
C. Creation of theological and reflective essays, on the project's subject matter.
D. Creation of additional educational and learning materials, with community orientation, that could further advance project goals.
The project brings together scholars from different Jewish denominations and seeks to uphold a multiplicity of perspectives on issues relating to Judaism and world religions in general and to election in particular. The project seeks to capture the multivocality present in our traditional sources as well as the multivocality that characterizes present day Jewish theology. Accordingly, the project is planned in such a way as to offer multiple readings of core texts, and so as to capture the spirit of dialogue and exchange, so characteristic of traditional Jewish learning and so needed in our contemporary context. The project will engage our difficult texts, as well as bring to light oft forgotten texts, in an effort to broaden the range of sources and options that serve our current theological discussion. More on the hermeneutics of the project below, in our Sharing Wisdom section.
The Universal and the Particular: Istanbul Conference on Muslim Theology
While Jewish scholars were reflecting on their own tradition and how it should address world religions, a group of Muslim scholars was engaging in a similar exercise. Muslim scholars hailing from Turkey, Pakistan, the United Arab Emirates, South Africa, the UK and the US gathered in Istanbul on Dec. 15-16, 2008, as part of an ongoing project, funded by the Rockefeller Brothers Fund, of developing a contemporary Muslim theology of world religions. The focus of the conference was "The Universal and the Particular". The challenge that informed the meeting was, in the words of Seyyed Hossein Nasr: "How can we preserve the religious truth, religious orthodoxy, and dogmatic structure of the Islamic tradition and yet open ourselves to knowledge of other traditions and accept them as valid roads to God?"
In theory the question could be approached from several perspectives:
1. The syncretistic-spiritualist approach that proposes that all religions participate in a higher, more-ultimate truth, that transcends their particular, and ultimately limited, representation.
2. The public policy approach, driven by the social sciences, that enables the fair distribution of resources and negotiated participation (of diverse interest groups) in the shared public space. It achieves this through recognizing diversity and managing it through multi-cultural social programs.
3. The committed theological approach that seeks to provide a theological worldview and cosmology that maintains a mission to contribute significantly to the human community; while at the same time maintaining its objectivity through its adherence to a set of ethical principles governing its relationship to its environment and neighbors.
The focus of the Istanbul conference was on this third approach and how it can be carried out from a Muslim perspective. A paper summarizing the group's work will be available in a few months.
Sharing Wisdom: Our Hermeneutical Principles and Fundamentals
The Boston conference on Election and Jewish identity struggled with the question of the governing hermeneutical principles, in light of which we read our sources, and in light of which we chose between the various options and possibilities that have been articulated in the course of theological reflection, on a given topic. While the question was posed from a specifically Jewish angle, the question is obviously relevant to all who seek to offer a contemporary reading of their tradition that is both faithful to the sources of tradition and addresses urgent common concerns. One particular hermeneutical guideline is of particular relevance. It concerns interreligious relations and our particular moment in history. Does the interreligious situation mandate a particular hermeneutic, requiring us to revisit our theology? Can it guide us in working through the resources of our traditions? If so, does it lead us to privilege certain voices within tradition? In that context, the following rabbinic passage is of great relevance:
Thou shalt love thy neighbor as thyself (Lev. 19, 18): R. Akiva said: This is the fundamental principle of the Torah. Ben Azai said: This is the book of the generations of man (Gen. 5:1) transcends the weight of that ( Sifra Kedoshim 45).
For Rabbi Akiva the love of the neighbor is the fundamental principle that accounts for entire Torah and that provides us with the guiding light to navigate the details of Torah and of contemporary reflection. By contrast, Ben Azai, a second century contemporary, prefers Genesis 5,1. The verse reads as follows: "This is the book of the generations of Man, in the day that God created mankind, in the likeness of God He made him." Some interpreters suggest the difference between the two sages is between the subjective basis for caring for the other ("as thyself"), as opposed to grounding the respect for the other in the objective ground of the image of God in which humanity was created. Another way of understanding their controversy is to consider the broader appeal of the image of God. Rabbi Akiva's love principle could be limited to loving one's own neighbor, the one to whom one is close, in geographic as well as in spiritual terms. By contrast, Ben Azai grounds the attitude to the other in the universality of the divine image, applicable to all of humanity.
If these are the fundamental principles, how should they guide our contemporary theological inquiry into the status of other religions? Which of the two provides a firmer and/or broader basis for developing contemporary attitudes to the other: the love of the neighbor or the image of God? And in what way can the image of God serve as a way of appreciating, or even validating, other faith traditions? Finally, should the interreligious situation lead us to preferring one of these positions?
Such questions will be explored further as the project of Contemporary Jewish Theology of World Religions advances.
News Update: Statement of Elijah Board on Global Financial Crisis Well Received
In an earlier issue of Wisdom, we shared with you the first stage of work on a statement by the Elijah Board of World Religious Leaders on the current economic crisis. In the meantime, the statement has received the endorsement of most of Elijah's leaders (some could not be reached). It has also informed the work of other interreligious groups, seeking to articulate their response to the financial insecurity of the times. We have received thanks from participants at the recently concluded biennial meeting of the International Liaison Committee, the official coordinating body of the international Jewish community and the Vatican, held in Budapest in November. Their own final statement included comments on the implications of the world financial crisis drawing from the work of Elijah scholars and leaders. Below is the final version of our own statement and a list of signatories. As always, we rely on our readers to help disseminate this statement. Kindly share this freely with your email newsgroups, your department bulletin board and members of your religious organization.
The past months have seen dramatic developments in the worldwide financial systems. The world's attention is riveted to the changes in the stock markets, amid increasing fear and insecurity relating to the stability of global economy and the fate of individuals and nations. We the undersigned, leaders and scholars of multiple religious traditions, wish to bring the following message to the attention of the public, as it struggles to make sense and come to terms with rapidly changing financial realities:
1. Every crisis is an opportunity and contains within it the promise and hope of new beginnings. We therefore encourage all to examine what possibilities for the long term good and wellbeing of our world may emerge from this situation.
2. The present crisis highlights the unity and interconnectedness of all humanity. We live in one, interconnected world. No group or society has the luxury of considering itself beyond the present crisis or immune from it. Our deep interconnectedness is itself a spiritual lesson that should inspire us to appropriate action.
3. Awareness of this interconnectedness leaves no room for the scapegoating of religions, of regions of the world or of any large social or national group as responsible for this crisis.
4. There is, however, room for healthy reflection upon life, its values and the spiritual and moral ills that have led to the present crisis. As these ills are found in all societies, and as they are basic to human nature, we encourage an attitude of positive self-criticism and the attempt to improve ourselves as individuals and societies, rather than blaming and scapegoating of others.
5. Our interconnectedness should find expression through a sense of mutual responsibility for the welfare of society and the world at large.
6. In particular, this moment of economic crisis calls for care and responsibility towards the most vulnerable members of society, the poor, who stand to suffer the most from dramatic changes in world economic structures.
7. Care and responsibility should also characterize our activities in the local and global marketplace, which are not beyond ethics and moral imperatives. We recognize that the world of business and commerce is a battle ground for spirituality, where moral and spiritual values are tested constantly. We are thus invited to reflect upon the moral ideals that should govern our business conduct and act accordingly.
8. When seeking ethical guidelines, we should recall the principle of the common good. Our actions should seek to increase not only our personal wellbeing, but should be weighed in light of their broader consequences and their contribution to the common good.
9. One of most fundamental weaknesses of human nature is greed. The present situation makes manifest the harm to the individual and society brought about by greed and unbridled ambition, especially as it is institutionalized and becomes a fundamental component of our economic structures. We are united in our ongoing struggle against the vices of human nature and recommend the wisdom of our traditions as tools to combat the weaknesses of human nature. Our different religious traditions offer important teachings on the metaphysical and psychological roots of greed.
10. The present situation leaves many in a state of insecurity. Painful as it is, the present moment also reminds us that we cannot fix our hopes for a happy and fulfilled life entirely upon material success and stability. Economic fluctuations teach us how unreliable the material field is as a source of hope and stability. The fullness of human existence cannot be attained through the marketplace. We are thus called once again to discover the balance between the material and spiritual life.
11. The message we seek to deliver is a message of hope. Adversity leads to awakening and to deeper insight. The present situation holds potential for rich insight and should therefore fill us with hope. It reminds us of our interconnectedness, purpose and resources. It allows us to recall our spiritual ideals and moral values and to put them into action. It also reminds us that in fundamental ways the world's great religions agree in their view of life and in their recognition that hope resides beyond the material world. Such common vision is itself a source of hope and an invitation to advance towards the goal of fuller human existence.
12. Our prayers and sincere intentions are with all people, and we watch the unfolding events with care and concern. We encourage all to consult the resources of traditions in facing adversity; we are available to offer our best advice on the basis of our traditions and we remain on hand to react to future events, as they unfold.
Scholars of the Elijah Interfaith Academy Think Tank
Prof. Vincent Cornell, Emory University
Dr. Maria Reis Habito, International Program Director of the Museum of World Religions
Prof. Johann Vento, Georgian Court University
Rabbi Meir Sendor, Young Israel of Sharon
Prof. Timothy Gianotti, York University, Canada
Prof. Vanessa Rebecca Sasson, McGill University
Prof. Anant Rambachan, St. Olaf College
Dr. Alon Goshen-Gottstein, Elijah Interfaith Institute
Prof. Miroslav Volf, Yale University
Statement Signatories
Buddhist Leaders
His Holiness the Dalai Lama, India
Dr. Jan Chozen Bays, Great Vow Zen Monastery, USA
Venerable Norman Fischer, Founder of Everyday Zen Foundation, USA
Zenkei Blanche Hartman, Abbess of San Francisco Zen Center
Ven. Bhikkuni Kusuma, Ayya Khema International Buddhist Mandir, Sri Lanka
Ven. Jinwol Lee, President of United Religions Initiative of Korea
Ven. Khandro Rinpoche, Mindrolling Monastry, India
Dharma Master Hsin Tao, Founder of the Museum of World Religions, Taiwan
Venerable Karma Lekshe Tsomo, University of San Diego
Christian Leaders
Bishop Hilarion Alfeyev, Russian Orthodox Bishop of Vienna and Austria
The Most Rev. Frank T. Griswold, Presiding Bishop, Episcopal Church, USA
Cardinal Jorge Maria Mejia, Former Secretary of the College of Cardinals and Vatican Chief Librarian and Archivist
Archbishop Boutros Mouallem, Catholic Bishop Emeritus, Haifa and Galilee, Israel
Metropolitan Nikitas Lulias, Orthodox Church, Hong Kong and Southeast Asia
Bishop Lennart Koskinen, Church of Sweden
Bishop Vincentiu Ploiesteanu, Secretary of the Romanian Orthodox Holy Synod
Cardinal Telesphore Placidus Toppo, President of Catholic Bishops' Conference of India
Abbot Primate Notker Wolf O.S.B., Titular head and first representative of the Benedictine Order
Religions of India Leaders
Swami Atmapriyananda, Ramakrishna Mission, India
Dadi Janki, Administrative Head, Brahama Kumari Movement
Guruji Sri Rishi Prabhakarji, Sidha Samadhi Yoga, India
Bhai Sahib Mohinder Singh, Chairperson of Guru Nanak Nishkam Sewak Jatha, United Kingdom
Sugunendra Theertha Swamiji, Maadhwa Sangha, India
Jewish Leaders
Chief Rabbi Shear Yashuv Cohen, Chief Rabbi of Haifa, Israel
Chief Rabbi Menachem HaCohen, Chief Rabbi of Romania
Chief Rabbi Berel Lazar, Chief Rabbi of Russia
Rabbi Richard Marker, Vice-President, IJCIC, USA
Rabbi Michael Melchior, Chief Rabbi Emeritus Norway, MK, Israel
Rabbi Mordechai Peron, Chief Rabbi Emeritus of Zurich
Chief Rabbi David Rosen, Chief Rabbi Emeritus Ireland, President, International Jewish Committee for Interreligious Consultations (IJCIC)
Chief Rabbi Jonathan Sacks, Chief Rabbi of the United Hebrew Congregations of the Commonwealth
Rabbi Awraham Soetendorp, Rabbi of the Liberal Jewish Community in The Hague (The Netherlands)
Muslim Leaders
Dr. Nazeer Ahmed, Exec. Director, American Institute of Islamic History and Culture, USA
Sayyed Jawad Al-Khoei, Al Khoei Foundation, London
Dr. Mustafa Ceric, President of the Council of Ulema, Bosnia-Herzegovina
Maulana Dr. Wahiduddin Khan, President of the Islamic Center, New Delhi
Chief Kadi Ahmed Natour, President, Israel's High Shari'a Court of Appeal
Dr Adamou Ndam Njoya, Former President of the African Muslim Congress, Cameroon
Sheikh Muhammad Nur Abdullah, President, Islamic Society of North America, USA
Dr. Abdurrahman Wahid, Former President of the Republic of Indonesia
The Elijah Interfaith Institute
Phone: +972-2-672-9276 , Skype: adminelijah
P.O.B. 4069

Chopin St.

91040 Jerusalem

Israel

The Elijah Interfaith Institute is a 501© (3) organization. All donations are US tax-exempt.